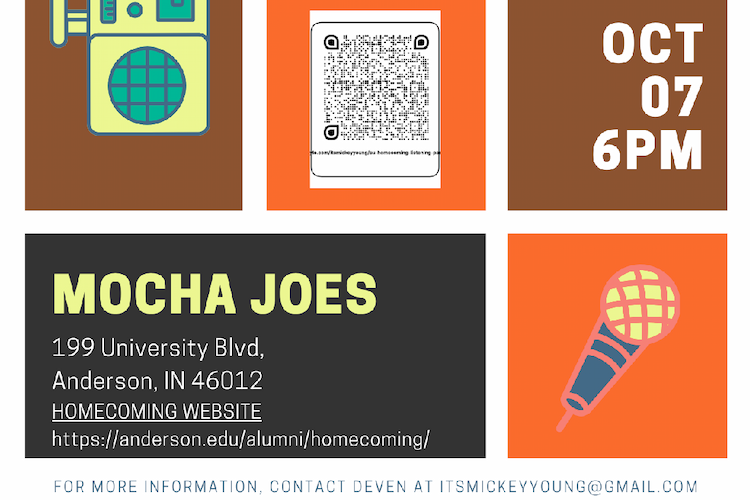 Mickey Young AU Homecoming Listening Party - "Luminary"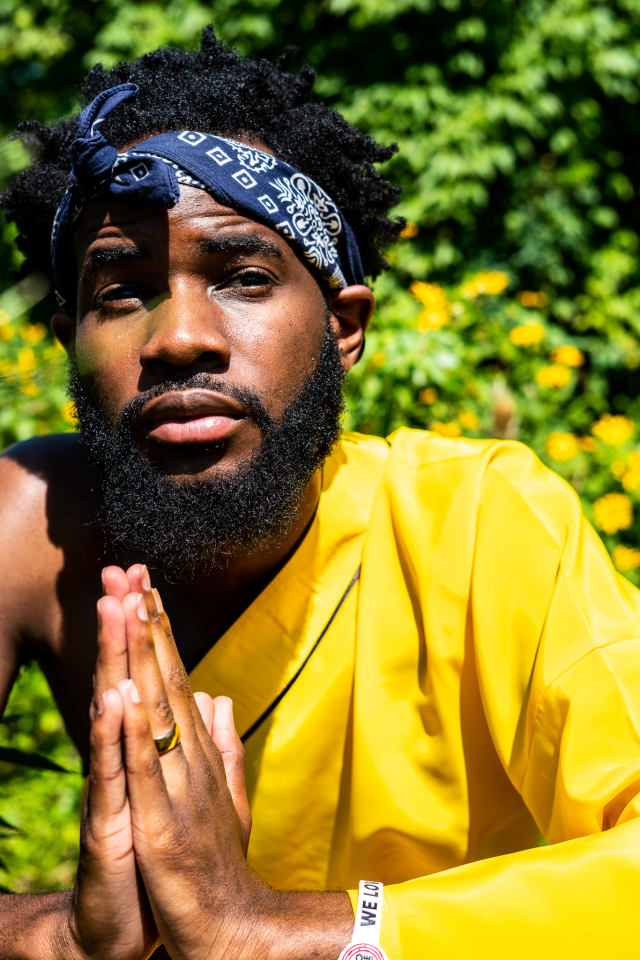 Get notified when this drops
By submitting my information, I agree to receive recurring automated messages to the contact information provided and to Laylo's Terms of Service, Cookie Policy and Privacy Policy. Msg & Data Rates may apply. Reply STOP or email contact@laylo.com to cancel, HELP for help.
Additional details
Deven "Mickey Young" Bridges Returns to AU for Homecoming Listening Party of Debut Album! Enter details here for RSVP/Updates Guest Performers: John Schwallie | DJ Get Bizzy | Malachi "A+scribe" Carter Details: Date: October 7th Time: 6:00 PM - 8:00 PM Location: Mocha Joe's, AU Campus Expect an evening filled with soulful tunes, nostalgia, and the vibrant energy that only Homecoming can bring. Deven will take you on a musical journey, showcasing his incredible talent and the spirit of Anderson University. We've combined Homecoming with Family Weekend, so whether you're an alum looking to reconnect, a current student eager to make memories, or a family member ready to join the AU community, you're all invited to this spectacular event. Don't forget to wear your AU attire, and let's make this Homecoming unforgettable. Soar Ravens Soar! For additional information and events, visit the Homecoming Website. Get ready to groove, celebrate, and create lasting memories. We can't wait to see you at Mocha Joe's on October 7th for Mickey Young's Luminary AU Alumni Listening Party! Artist Background: Deven "Mickey Young" Bridges is more than just a musician; he's your friend who sings your story, a mentor who shares wisdom through melodies, and an explorer of feelings who once walked the same AU grounds as you. Drawing inspiration from a diverse range of musical influences, including TDE artists like Kendrick Lamar and Isaiah Rashad, as well as melodic wordsmiths such as Drake and Chance the Rapper, Mickey brings a fresh taste to the burgeoning Indianapolis hip-hop scene. [Ready to discover a new level of entertainment that aligns with your values and helps you live the abundant life you deserve? Get ready for an incredible musical journey with Deven "Mickey Young" Bridges. He's not a distant artist; he's like you, a down-to-earth friend who found his passion during his time at AU. Mickey's music speaks the language of the heart. His songs are like conversations with a wise friend who's been through it all. The Homecoming Listening Party is a gathering of AU folks, like you, who want to relive college days and connect with old and new friends. Mickey's music doesn't fit into neat boxes; it's a blend of experiences and emotions that everyone can relate to. This event is an invitation for you to join fellow explorers, rediscover the rhythms of nostalgia, and create lasting memories. Come be a part of this musical journey where wisdom meets melody, where an ordinary guy like Mickey becomes extraordinary, and where we all explore the beauty of shared experiences. Dive into this musical adventure with Mickey Young at the Homecoming Listening Party.