3 Must-Have Tips To Get More Listeners on Your Spotify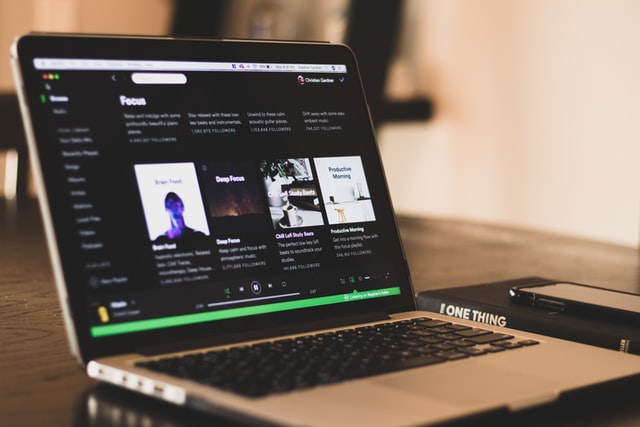 11-29-2020
As a musician, there's one streaming service that you don't want to overlook: Spotify. Not only is Spotify's software top-notch in the industry, but there are 286 million active monthly users - meaning that the fans are there if you know how to reach them.
With such a large audience, that means that there is a saturation of artists using the service. The good news? If you know how to play the game, then you'll naturally attract Spotify listeners to your account.
As you're working on building your fan engagement, you'll want to market yourself and connect with other artists, managers, agents, and companies that will support you. Dominating the music scene is vital to being a top artist! However, when it comes to the actual streaming service, some industry tips will help your streams automatically perform better.
We've put a list of our three favorite must-have tips to get more listeners on your Spotify:
Submit your song at least 4 weeks before the release date
Submitting your song before your official release date is an industry secret when it comes to a buzzing Spotify account. As you're getting ready to celebrate your release date, you'll want a detailed to-do list leading up to the big day.
It's normal for artists to set their sights on the buzz of the release date; However, it's important to focus on other important factors weeks in advance. For example, you'll want to distribute your track to Spotify before it's available to your audience.
By submitting your song for distribution on Spotify before the release date, you're allowing:
Spotify the time it needs to analyze and categorize your song

Your team ample time to organize and market your release

The opportunity to be featured on a Spotify Playlist
Having a clear outline of tasks that need to be done and not rushing through different processes will pay off in the end. An organized artist is a successful artist, and when it comes to Spotify, that means submitting your song weeks before your actual release date.
Submit your song to Spotify using the Spotify Playlist Pitching Tool via Spotify For Artists
Why? This allows your song to be vetted and approved to play on Spotify playlists. Should Spotify accept your music, you'll have the opportunity to be added to their curated playlists. These playlists are played by millions of listeners every day, which means that you'll get in their ears without lifting a finger.
During the submission process, Spotify will ask several questions about the genre, instruments, and mood of your song. Be specific and accurate as you answer these questions. This stage of the submission process will help Spotify pair your music to relevant playlists, so you land in the right hands.
You can ONLY submit unreleased music to Spotify playlists, so you have a limited window of when you can actually hit it big with the platform. Though you'll still have to hustle once you've been added to the list, this presents a huge opportunity for musicians.
As an important note, you can only submit ONE song at a time. Because of this, we recommend choosing the song that you feel will be a hit with your audience. After your song gets accepted, you can proceed with another submission process.
Build hype as much as you can before the release
Hype your music and get the people EXCITED! Whether you're an e-Commerce business, musician, or artist, you should know that creating hype with your audience is the best way to sell your product.
Building hype builds exclusivity and creates a community surrounding your launch. It creates the buzz that you need to get people talking about the upcoming drop.
With platforms such as Facebook, Instagram, and TikTok, there are several opportunities to amp up the buzz. Use countdowns, teasers, and videos to get your audience excited. Encourage them to share and tag friends in your posts. If you have the money to invest, consider doing a giveaway (think merch or concert tickets) to encourage them to engage with their personal audience about your music.
We also recommend using email marketing to tease a launch. Create an email flow to give your audience more information about when your drop is about to come and why they'll love it. Make sure to link your social media posts and newsletters back to your Spotify account to get people to visit and stream your music.
If you're strategic about your launch and you put the effort, time, and planning into your organization, then you'll reap the benefits. Of course, it never hurts to have people in the industry giving you tips and tricks to really reap the benefits of Spotify.
For more tips on a successful launch, visit Laylo.com.
---