9 Things to Do Before Your Release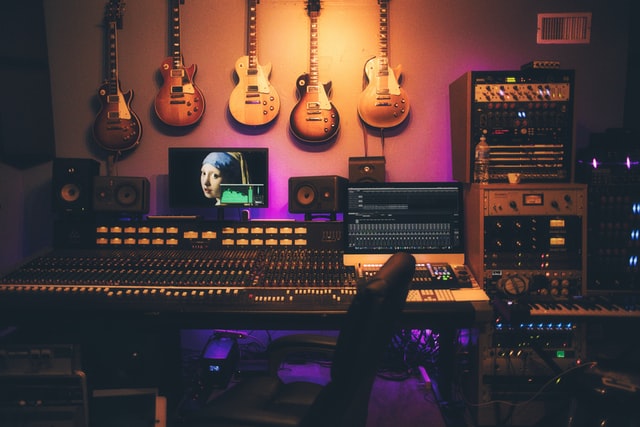 11-28-2020
So, you're a creative person and you're building a music career from the ground up. Releasing new content is one of the most exhilarating experiences for an artist.
There's no doubt that you sink dozens of hours into your merch, content, and event planning. If done properly, your release should be marketing itself before it's even available to the public. By engaging your fans before your drop, you'll get them excited about what's to come and create the buzz you need.
After all, your fans' enthusiasm and support are the keys to your success (and sales). We've worked with brand new artists all the way up to superstars, and we've noticed some of the best ways to get your fans engaged before release day.
Here's a list of ten of our favorite techniques to get your community ready to buy, share, and support your drop ahead of time.
1. Email Marketing
As you build your digital fan base, you want to be gathering the emails of your fans. You can easily collect email addresses on your website or landing page simply by telling your fans that they'll be the first to know about new music, content, or merch. Email marketing is an efficient and easy way to make it into people's inboxes at the click of a button.
Email marketing is an easy way to connect with your fans and get them excited about what's ahead. Use software such as MailChimp or Klaviyo to organize contact information and send out mass emails. We recommend sending out a flow, or line, of emails to encourage your receivers to count down until the big release.
2. Text Marketing
Similarly to email marketing, you can use messaging marketing, or text marketing to reach out to your fan platform and enhance engagement. You can also leave a spot in your online form (through your website or landing page) that requests your fans fill out their mobile phone number as well. Tools such as Community can help you manage and message your SMS list.
3. Facebook Messenger Marketing
The digital age is a beautiful time for budding artists and businesses alike! Enforcing a strong digital marketing strategy will be vital in taking your new release from drab to a hot seller. Digital marketing strategies should be done across all networks and platforms, but we've recently been loving Facebook Messenger.
Having a thriving Facebook page as an artist can be a huge component to your success. You can use your Facebook Group to market events and link to different products that are on sale.
Using Facebook Messenger is a perfect way to engage with fans in a way that seems more personal and laid back. You can directly message fans who are already following your Facebook account.
4. Analyze Fan Data
Knowing your fan base is ESSENTIAL. Your marketing plan will change largely if your primary demographic is high school students versus retired baby boomers. Use the analytics supplied by your website, social media accounts, and ad accounts to understand exactly who your fan base is.
Look into your competitors with similar fan bases and see how they are connecting with their fan platforms. Use language that will appeal to your demographic and place more emphasis on marketing strategies that will appeal to your age demographic.
By tracking fan behavior, you can put more manpower into marketing strategies that have a proven track record with your fan platform. This will also help you plan future releases based on what music, content, and merch that your fans interact with more.
5. Use Multiple Platforms
Get comfortable using multiple platforms to connect with your audience! This includes different social network platforms, email marketing, text message marketing, and traditional media. Not only will using several platforms ensure that you connect with more fans, but it allows you to remain at the forefront of your fans' minds as they go through their day-to-day life.
Be flexible in your marketing strategies and feel comfortable stepping outside of the box. You want to build your fan platform and remain relevant in the industry. This means using these platforms before a big release and throughout the remainder of the calendar year, so you don't become washed away in the sea of other artists.
6. Connect Through Non-Musical Content
There's more to your success than your art, and we highly suggest letting that shine through to your audience. You'll want to touch base with non-musical content as well. This means getting comfortable sharing bits and pieces of your life online and reaching out through marketing strategies with other news such as merch lines, TV appearances, etc.
Connecting with your fan platform with content that is more raw and personal allows a more direct relationship and you'll begin to build rapport with your audience. With an oversaturation of performers and incredible musicians, you want to stand out from the crowd by sharing your story and other parts of your life that make you relatable.
7. Use a Video-Drop to Promote
Here's the secret to the industry: videos perform well. Not only do they boost the SEO of your website and landing page, but they engage true fans and help on hyping them up when required. With that being said, invest in a 15-second teaser video for Instagram, Facebook, Youtube, and your website.
Ensure that this video provides enough information to get your audience excited about the upcoming drop while still withholding enough information that they have to wait until the drop to find out more.
When it comes to video, you'll want to make sure it's good quality so it stands out on your social media platform.
8. TEASE AND BUILD HYPE
The BEST way to have a successful release is to tease and build hype about the upcoming release. Use timers to countdown until the drop, tease bits of information on social media, and get your fans as excited as you are about what you're about to drop!
Get comfortable reaching out to your audience frequently to let them know of an upcoming drop. You can do this organically through your Instagram feed or send a list of emails to them that reminds them that there is something excited to come!
When you think of your fans, they are juggling their own lives and an onslaught of other information from their favorite brands, musicians, and artists. Use frequent reminders as a way to stay ahead of the game.
9. Use Laylo
At Laylo, we've built a simple way to let your fans RSVP to your new content, event, and merch drops. Messaging across Facebook, SMS and Email is all built-in and we handle all of the technical pieces so that you can focus on your fans.
So, what does this mean for you? Your reminders are set up automatically in Laylo, which simplifies your marketing plan. You can easily share your drops through a link that can be used on Instagram Stories, Facebook, email marketing, text marketing, and more.
Essentially, Laylo will help organize and combine different marketing strategies for a seamless drop.
Oh, and it's FREE, so you can invest more in your music.
To set up your drop and engage with your fan platform, join Laylo now.
---