Fans forget.
We remind them
Stop losing out when your fans forget. Share your page anywhere and collect email, phone number and Facebook Messenger.
Own Your
Fan Data
Download your signups to a CSV and export to Mailchimp and more.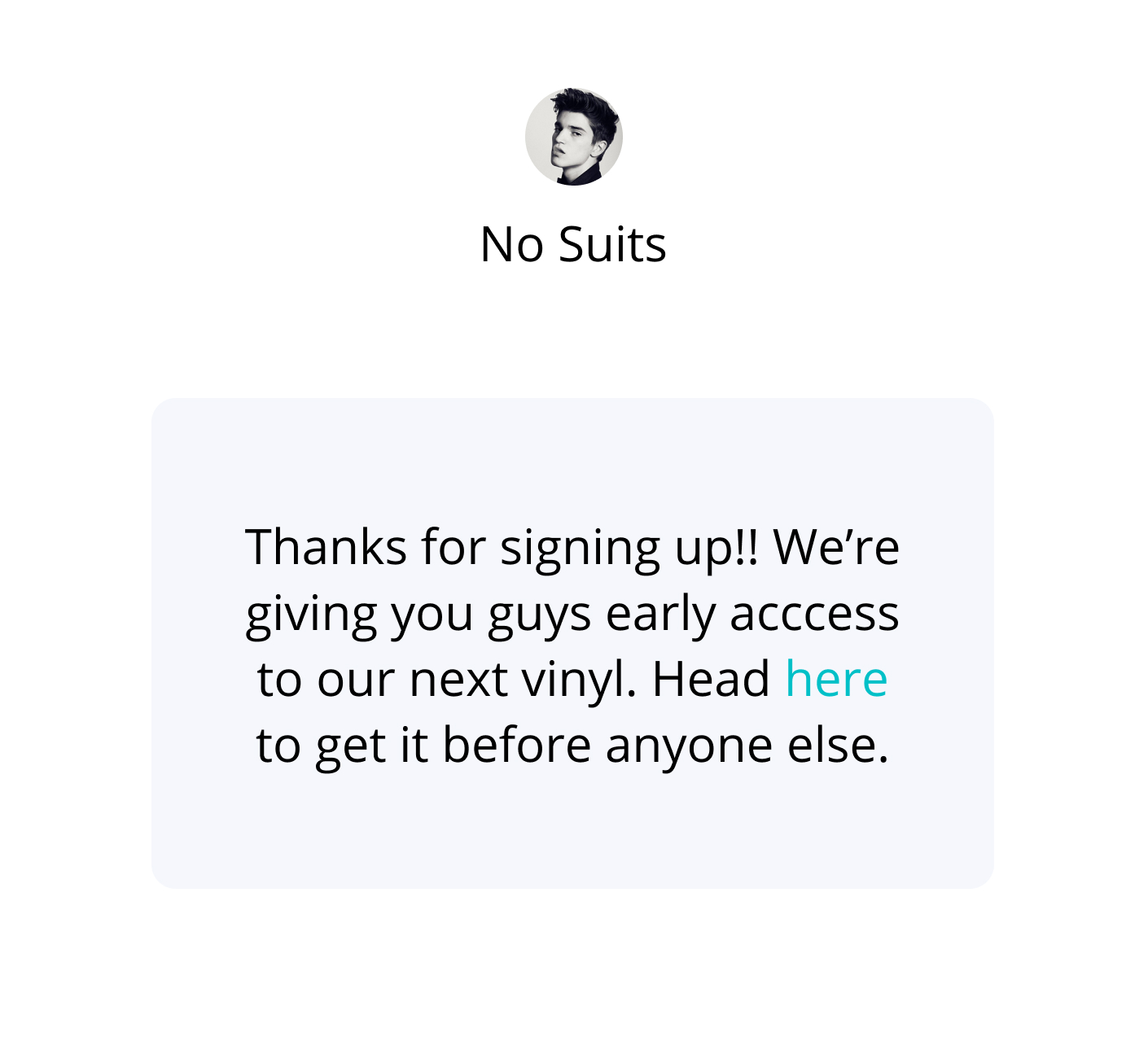 Custom
Messaging & Rewards
Message your fans directly before, during and after your drop.
Advanced
Analytics
Learn where your fans are coming from and what they're clicking on.
Announce Your Drop TodayStart getting RSVP's in seconds
Live Drops
Want more? Go to Discover
What Will You Announce?
Get your fans RSVP'ing in 30 seconds